Embracing Risk Management Excellence: An Interview with Zanders' New Partner, Brecht van den Driessche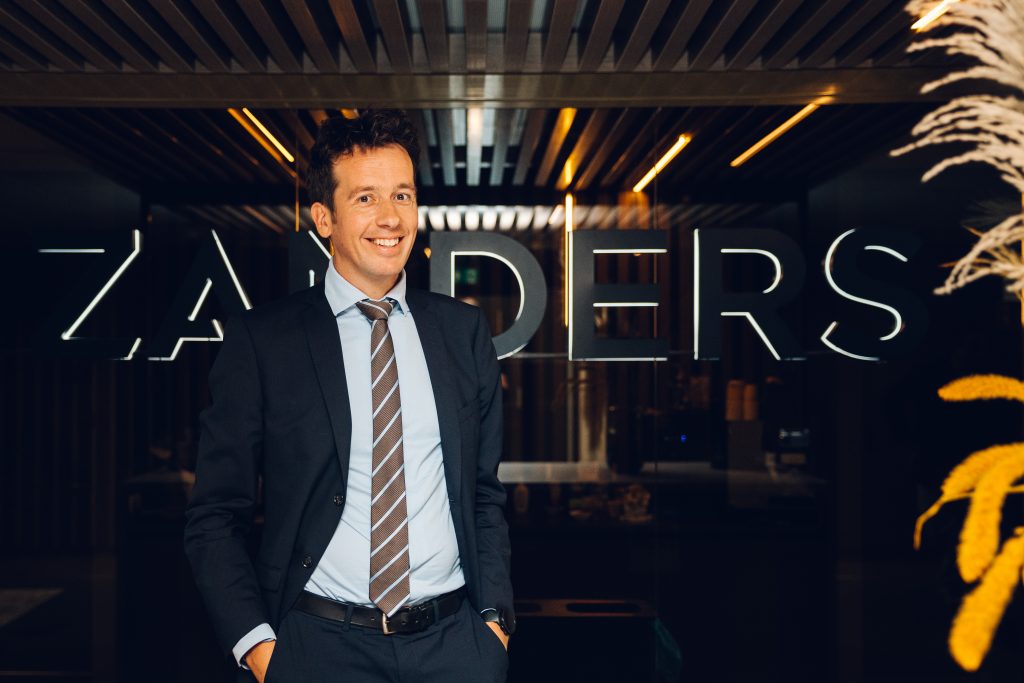 In a constantly evolving financial landscape, the significance of risk management cannot be emphasized enough.
Today, we engage in a conversation with Brecht van den Driessche, a new addition to the Zanders team, to explore his motivations for joining Zanders and his vision for the future of risk management.
Q: Why did you choose Zanders?
A: I've been familiar with Zanders for over a decade, and what has consistently impressed me is the professionalism and deep expertise in Risk Management demonstrated by its people. Consultancy is inherently a people-centric business, and the combination of professionalism with an engaging and enjoyable working environment was a key factor in my decision to join the Zanders team.
Q: What are your focus areas and goals for the short term and long term?
A: The landscape of expectations for Risk Managers and their regulators is rapidly evolving. Recent events such as the collapse of Silicon Valley Bank and the takeover of Credit Suisse by UBS have highlighted the critical importance of proper Risk Management. Financial institutions must invest in a centralized risk function and supporting systems to enhance transparency and real-time Risk Management. Worldwide, there is a clear trend among banks to centralize data, improve Risk Management systems, and perform more frequent, granular, and standardized risk calculations and disclosures. Regulators are increasingly pushing banks to move away from spreadsheets and manage their financial risks with professional, often vendor-based systems. As a result, banks are moving away from legacy systems and heavily investing in new Risk Management Systems.
My primary focus is to assist our customers in embracing further digitalization to maximize the benefits of these investments. This includes strategic benchmarking, optimization, selection, and the implementation of fit-for-purpose Risk Management systems. To achieve this, we collaborate closely with a select group of world-leading suppliers of risk technology.
The ultimate goal is for Zanders to become the go-to expert for our clients, providing them with robust Risk Management systems to effectively manage financial risks and make informed decisions.
Q: How were your first weeks at Zanders?
A: Right from day one, I felt the positive energy and warmth that characterizes the Zanders team. Simultaneously, around 20 new colleagues embarked on their Zanders journeys across Europe, and the onboarding process was exceptionally smooth. I've already had the pleasure of meeting many colleagues, clients, and partners, and I am genuinely convinced that my decision to join Zanders was the perfect career move.
Q: Anything you want to share with the outside world about this career move?
A: If you're curious about our ambitions and how we can help you achieve yours, don't hesitate to reach out. Drop me a message, and let's connect.
In a world of ever-evolving risks and escalating expectations in risk management, Zanders plays a pivotal role in helping organizations navigate these challenges, propelling them toward success. With our unwavering focus on professionalism, expertise, and a commitment to embracing digitalization, we stand as a trusted partner for those in the finance industry. To learn more about us, please visit our About Zanders page.
SAP Treasury conference in Amsterdam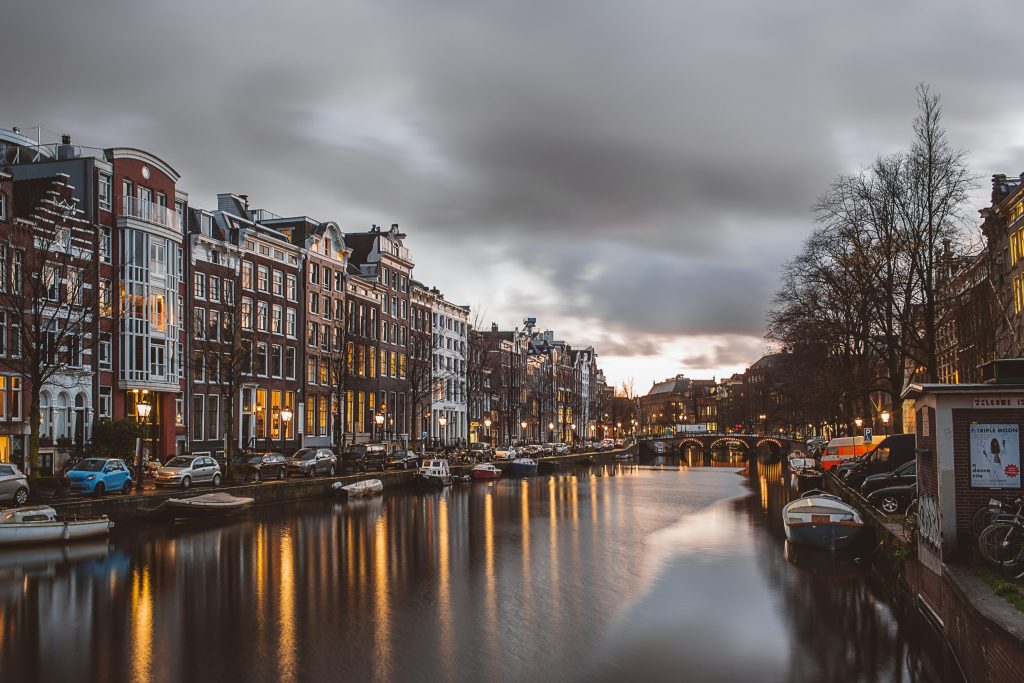 In a constantly evolving financial landscape, the significance of risk management cannot be emphasized enough.
Of the many attending corporates and partners were offered the opportunity to hear the latest ins and outs of treasury transformation with S/4HANA.
Next to the enhancements in S/4HANA Treasury, customers had a clear need to understand what it could means for their Treasury and how they could achieve it. The conference provided an excellent opportunity to exchange ideas with each other and learn from the many case studies presented on treasury transformation.
Treasury Transformation with SAP S/4HANA
Alongside Ernst Janssen, Digital Treasury and Banking Manager at dsm-firmenich, Zanders director Deepak Aggarwal presented the value drivers for treasury in an S/4HANA migration. The presentation also included the different target architecture and deployment options, as Ernst talked about the choices made at dsm-firmenich and the rationale behind them in a real-life business case study. Zanders has a long-standing relationship with DSM going back as far as 2001, and has supported them in a number of engagements within SAP treasury.
In addition, there were similar other presentations on treasury transformation with S/4HANA. BioNTech presented the case study on centralization of their bank connectivity via APIs for both inbound and outbound bank communication. They are also the first adopters of the new In-House Bank under Advanced Payment Management (APM) solution and integrate the Morgan Money trading platform for money market funds. ABB and PwC talked about their treasury transformation journey on centralization of cash management in a side-car, functionality enhancement through APM, and integration with Central Finance system for balance sheet FX management. Alter Domus and Deloitte presented their treasury transformation via S/4HANA Public Cloud including integrated market data feed and Multi-Bank Connectivity.
Digital and Streamlined Treasury Management System
Christian Mnich from SAP laid out the vision of SAP Treasury and Working Capital Management solution as an agile, resilient and sustainable solution delivering end-to-end business processes to all customers in all industries. Christian referred to the market challenges of high inflation and rising interest rates calling for a greater need of bank resiliency and cash forecasting to reduce dependencies on business partners and improve cash utilization while avoiding dipping into debt facilities. The sustainability duties like ESG reporting and carbon offsetting appear to be more relevant than ever to meet global assignments. SAP's 2023 product strategy was presented with Cloud ERP (public or private) at the core, Business Technology Platform as integration and extension layer, and the surrounding SAP and ecosystem applications, delivering end-to-end integrated processes to the business.
Trading Platform Integration
Another focus area was SAP Integration with ICD for Money Market Funds (MMFs) through Trading Platform Integration (TPI) application. MMFs are seen as an attractive alternative to deposits, yielding better returns and diversifying risk through investment in multiple counterparties. Quite often the business is restricted on MMF dealing as a result of system limitations and overhead due to the manual processes. Integration with ICD via TPI offers benefits of single sign on, automated mapping from ICD to SAP Treasury, auto-creation of securities transaction in SAP, email notification and integrated reporting in SAP Treasury.
Embedded Receivables Finance
Lastly, SAP integration with Taulia was another focus area to facilitate liquidity management in the companies. Taulia was presented as driving Working Capital Management (WCM) in the companies through its WCM platform and Taulia Multi Funder for efficient share of wallet or discovery of new liquidity. The embedded receivables finance solution in Taulia automates the receivables sales process by automating the status updates of all invoices in Taulia platform and the seller ERP.
If you are interested in joining SAP Treasury conferences in future, or any of the topics covered, please do reach out to your Zanders' contacts.